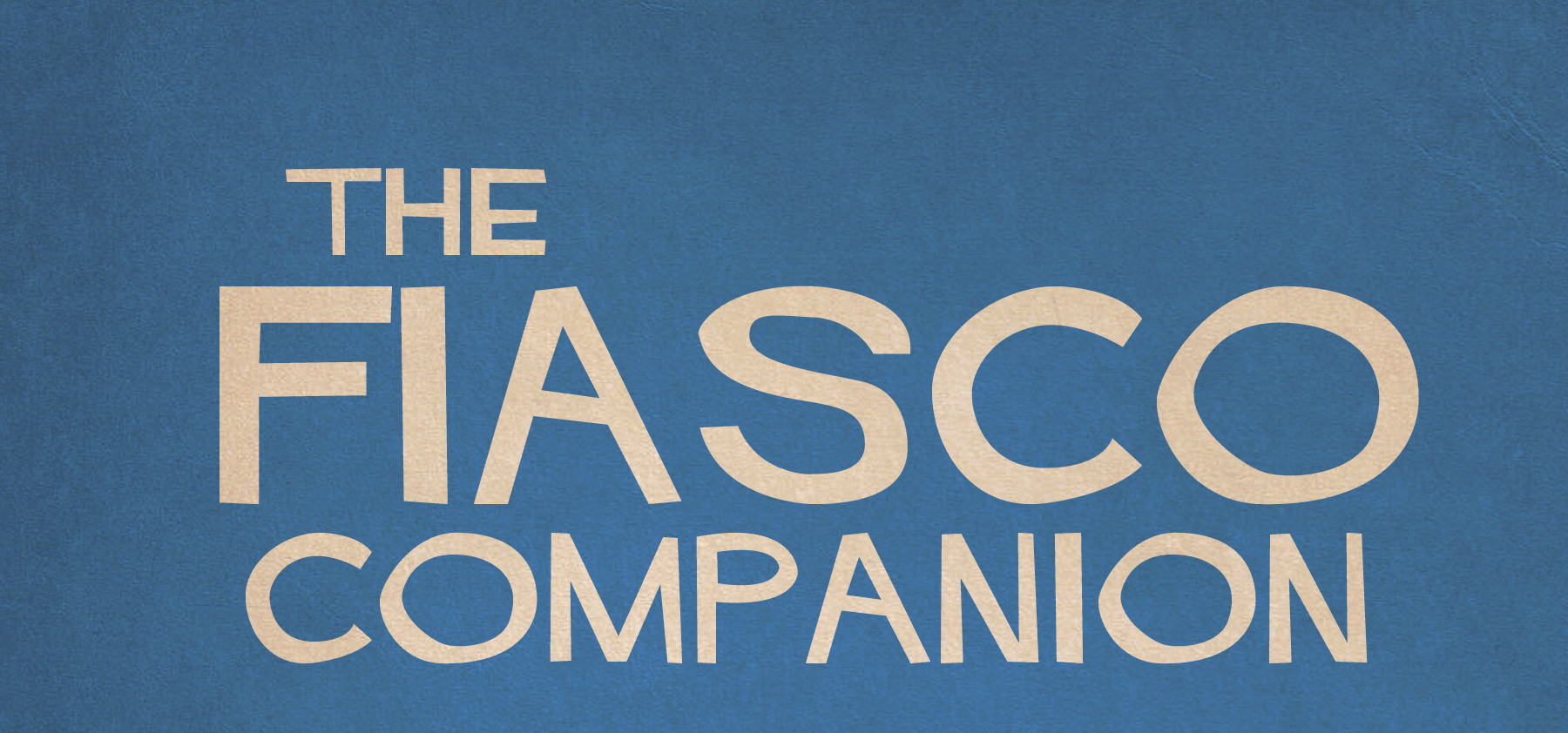 Fiasco Companion
The Fiasco Companion is a supplement for the award-winning game Fiasco Classic, a game inspired by cinematic tales of small time capers gone disastrously wrong. The book includes in-depth discussion of common pitfalls and solid techniques for making Fiasco games excellent as well as advice for writing your own Playsets and hacking the rules. In addition, the Companion features exciting rules variants, new Tilt and Aftermath tables and four new Playsets (Fiasco High, Regina's Wedding, Vegas, and Mission to Mercury).
The book also features a foreword by Wil Wheaton and interviews with an enthusiastic and growing cohort who are already taking the game into the classroom, the writer's room, and up on stage.
The download includes the book and two supplements (Gangster London: Writer's Edition and Mission to Mercury Technical Data + Bonus Material). The Companion itself is 170 pages with a color cover and illustrations, very much in the style of Fiasco. Download the preview for a weighty sample of what's inside!
What People Are Saying:
"If you are a hardcore Fiasco addict - especially one attracted to the idea of crafting your own playsets and hacking the system - the Companion is a must buy." - Critical-hits.com
You'll Get:
170 page PDF
Includes 4 playsets: Fiasco High, Regina's Wedding, Vegas and Mission to Mercury
A Word of Warning:
This isn't a game—it's a book of commentary about a game. You need to have read, and ideally played, Fiasco for some of this to make sense. Some parts can be generalized, but a copy of Fiasco is an incredibly wise investment in your future happiness.

Purchase
In order to download this game you must purchase it at or above the minimum price of $12 USD. You will get access to the following files:
Fiasco_Companion.pdf
7 MB
Gangster_London_Writers_Edition.pdf
558 kB
Mercury_Technical_Data.pdf
374 kB
The Fiasco Companion.epub
6 MB
The Fiasco Companion.mobi
2 MB
Download demo