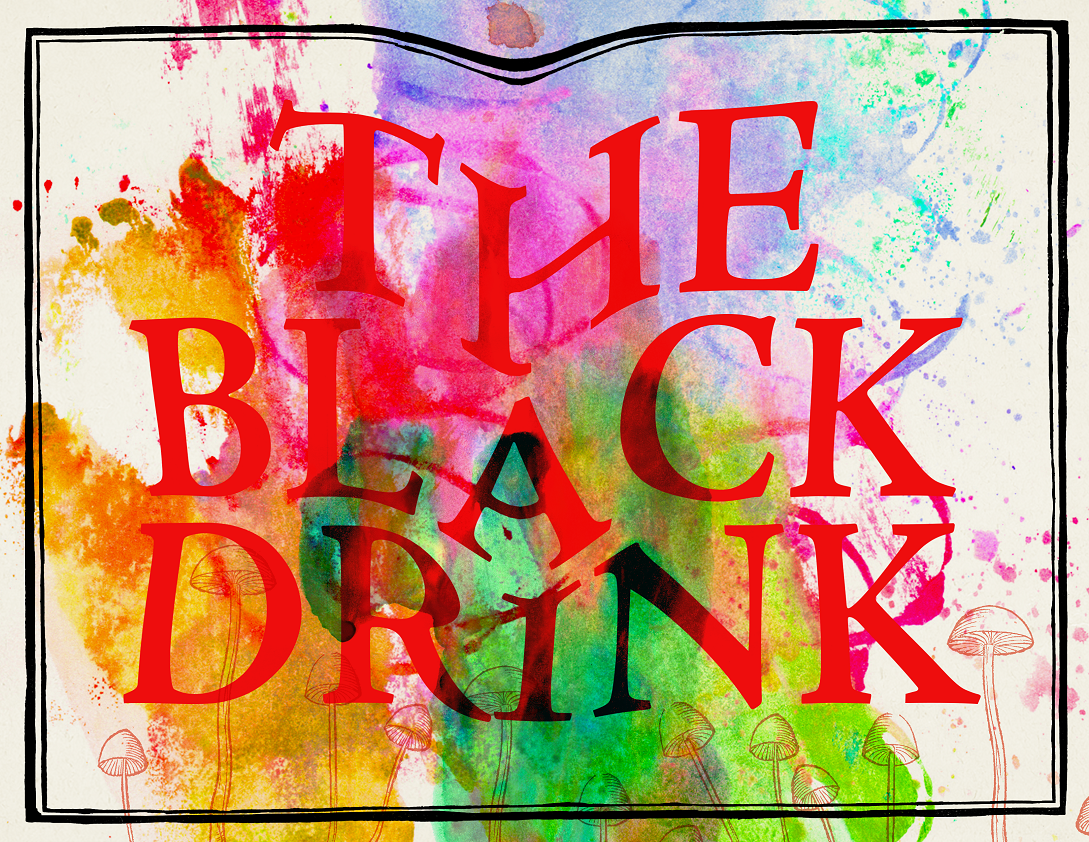 The Black Drink
In a fantasy village, witches exist on the margins of society and are treated very badly.
That is why they become witches in the first place.
In The Black Drink, they must choose what indignities are worth enduring. Past that limit, they must go to desperate extremes to summon agreeable demons, gain their help, and learn the secret rituals necessary to repay them. These rituals are capricious and strange, sometimes terrible and sometimes dangerous, but ignoring them comes at a very high cost.
The Black Drink centers on using and concealing witchcraft and leveraging demonic boons to gain power, respect, peace, justice, or perhaps revenge.
Who knows what a witch wants?
The Black Drink is a tabletop roleplaying game about witches who make pacts with demons while tripping on hallucinogenic brews!
Logistics:
Participants: 2-6, who all share facilitation duties
Time: A few hours, probably
Prep: Minimal
Requirements: Pencils, paper, a drawstring bag, and nine dice (three each
in three colors). Character sheets are provided but are not essential.
Content Warnings: Persecution, magic, demons, tragedy, injustice
What's Included?
Questions?
Comment here, or get in touch with us at info@bullypulpitgames.com.
Effusive Praise?
We're on Facebook, Twitter, and Instagram. Tag us in @bullypulpit_HQ.
Thank you to our supporters on Patreon for making this game possible.
Purchase
In order to download this game you must purchase it at or above the minimum price of $8 USD. You will get access to the following files:
BPG_The_Black_Drink_20210623.pdf
38 MB